Bruncon
iOS Developer
2012 - 2013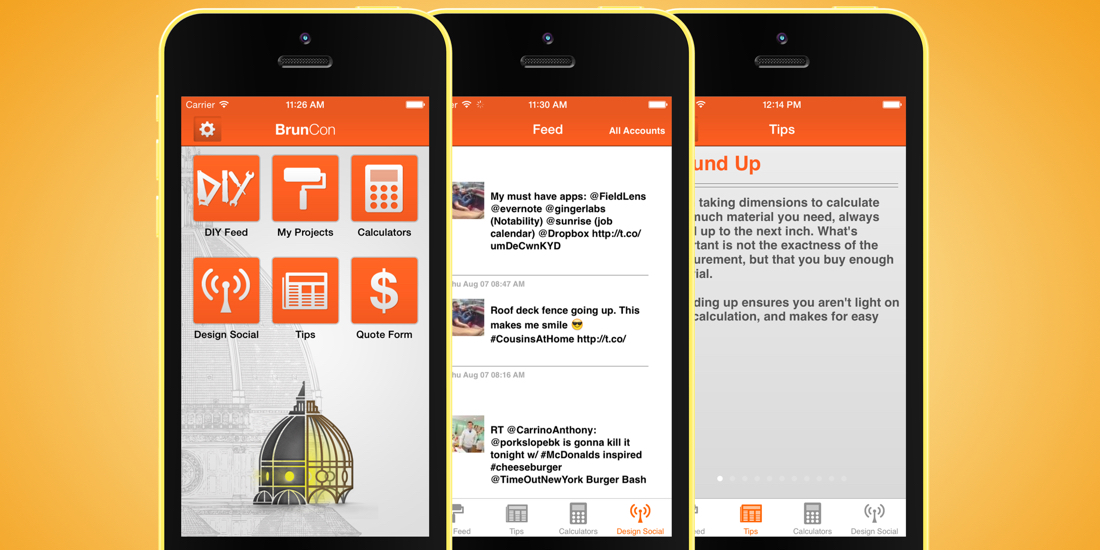 This project is no longer available or accessible.
My Role - iOS Developer
I was the main iOS Developer, contracted by Fulton Works, to build out an MVP (minimum viable product).
App Description
A new DIY (Do It Yourself) app from Brunelleschi Construction's Cousins On Call. Browse our DIY feed for project inspiration, use our tools for accurate measurements and detailed project information, follow our tips for jobs around the home, and take advantage of our social integration. You can also upload your own projects and share them with us for a chance to have them included in our DIY feed!